When That Domain Investment Course
Left Your Bank Account Dry
You were promised instant cash. You weren't looking for a Lambo, you were looking for a way to cover your monthly expenses and have little something left over for fun.
You came across a Sell Domains for Instant Cash course and you thought, "Oh, I can do this!"
You thought you'd just follow through with the training and you'd be all set, but instead of drinking a beer on the beach today, you're reading this.
They told you that all you needed to do was to, take action.
You did that, but something didn't work out quite right and you're still reading this.
I'm guessing the original process went something like this:
You ordered the courses.
You went through the training.
Your head started to swim.
You searched for more tutorials.
You went to the recommended sites and created accounts.
You logged out without doing anything.
You watched more tutorials on YouTube.
You secretly liked the one with that cat.
Oh, that new Avengers' Trailer…oooohhh… wait, get back to…
Suddenly, it's 2 AM and You Missed the Evening with Family and Friends
What's going on here?
Information Overload Creates Confusion
and
Confusion Creates Procrastination
Some of the best courses assume you know how to do certain things that they're not going to rehash. How many times have you heard in a course say, "I'm not going to go over that, "Just Google it."?
If the information you need is all over the web, you and your bank account could get eaten by a vicious spider before you get home. When you want something in the Information Age, you're vulnerable prey.
You were told this domain investment path to success would take less than a few hours of your time, yet here you are: 17 hours or even days into this journey, and you haven't don't have a domain listed for sale anywhere.
Figuring all of this out became an exhausting, frustrating experience. Where's that instant cash you were promised? You bought the course when you needed cash yesterday. Now, it's two months later and you borrowed money from your brother-in-law to keep the electricity on so now, you not only have to pay the next bill, you have to pay back your brother-in-law.
The courses may not be wrong, but when you're new to the game, what was taught in video number six doesn't quite make sense if you don't remember what guidelines were laid out in video number two…or was that three? Oh, which YouTube video said that thing about that other place to sell domains that the course didn't mention?
This is why I created Crib Notes:
A Beginning Domain Investor's Reference Guide
My name is Edie McKearney and my forte' is research. If someone needs to know how to do something, they call me because, if I don't know it, I'll find someone who does. I can tell you how to set up spreadsheets to upload to databases, how to transfer a WordPress site in ten minutes without third-party software, how to buy an electric guitar, how to pick out the right mobile tanning machine, how to fix the door handle on a car and how to buy a toilet (and I've been a renter for thirty years)! A lot of those Buyer's Guides you find in your online searches were written by me.
I've also been through those domain investing courses. I love domain investing. I bought my first domain in 2001 – a hand-registered gem (no, not really) from GoDaddy. They upsold me so badly, I spent nearly $400 to keep this domain for five years and have web hosting.
They gave me passwords to the accounts, but I had no idea what I was doing. I didn't even understand what the hell to do with domain and how to connect it to the host (or if it was connected to the host). I knew HTML but nothing made sense on the back end.
Did GoDaddy help me out? Do you really have to ask?
What did I do with my accounts? I did what any proud and determined person does: I ignored them until the hosting and domain expired. Oh, I finally figured it all out a couple of years later, but it was through different web hosting. It took years to understand how to sell domains and websites, but I made mistakes then, too. All I'm going to say is, if you've ever done a search on, "Flippa Alternatives," you know the rest of the story.
As I've researched and shopped and invested and sold domains and websites over the years, I've collected a lot of information. This is how Crib Notes came about.
Crib Notes – A Beginning Domain Investor's Reference Guide is the cheat sheet for domain investors just getting their feet wet in the business and need to organize all of those tasks you didn't see coming.
Organized as a step-by-step guide, Crib Notes nudges you from pre-invesment research all the way to the transfer after the sale.
Crib Notes refreshes your memory on such topics as;
Basic Criteria
Keyword Research
Trademark Research
Valuations
Push versus Transfer
Listing Your Domain
The Types of Places Where You Can Sell Your Domain
How to Transfer Your Domain
Included with this report is the Domainer's Market Summary Report – A table listing of all of the current marketplaces for selling and auctioning your domains and how they compare against each other.
This Report Includes:
Listing Rules
Listing Fees
Success Fees
All of those other rules and fees that suck the fun out of Domaining.
The Crib Notes Report Package also includes the Following Bonuses:
Landing Page Template with Instructions for Editing
All PayPal Compliance Pages (Did you even get far enough to know you needed those?)
Crib Notes, the Sales Templates and the Domain Summary Report are for you if:
You bought a domain three months ago and it's gathering cyber dust.
You were hesitant about risking $10 on a domain that you liked but were also afraid that it might suck so you did nothing.
You thought you knew what you were doing but the listing fees have your head spinning and your domain isn't for sale because you're afraid of getting ripped off.
You went through a course and thought you knew what you were doing, but can't figure out that landing page issue or what's the deal with the payment button and don't want to spend time learning new software just to add a few lines of code.
You don't want to pay $100 for a logo for a domain that will sell for $40.00.
How much does all of this sell for?
I'm not here to rip you off. In fact, I wrote up all of this information because there's so much misinformation out there targeting beginners that's based on teaching half-truths and recommending crap hosting and crap extras just because their affiliate recommendations pay better than something that provides a quality service or product. I'm tired of that game and I'm not playing it. I only promote what I believe in, whether I get a commission or not.
You Get the Entire Crib Notes Package for Just $17
You get Crib Notes, the Landing Pages and the Marketplace Summary Report all for $17.00 USD, with a 30 Day Money Back Guarantee. If you're not happy with it, request a refund. It's okay.
All of your notes, organized in one place. How much is your time worth?
Click Below to Order Now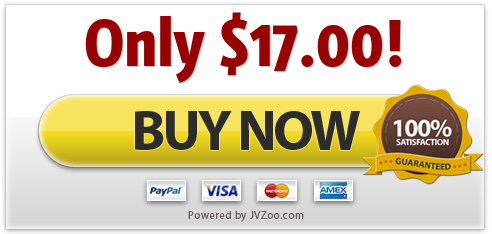 Thanks,
Edie McKearney
Contact Support
email: cribnotes@messengerwebbrands.com